河原 雪花  Setsuka KAWAHARA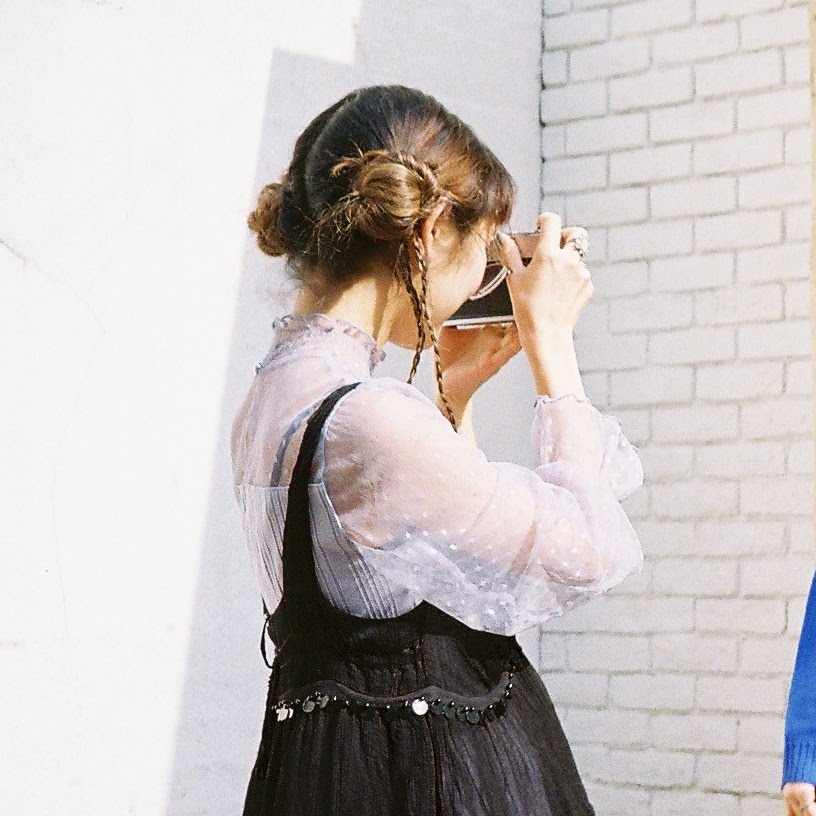 1997 年生まれ
2019 年京都市立芸術大学美術科構想設計専攻卒業。
2019年ポズナン芸術大学留学
2021年京都市立芸術大学大学院美術研究科絵画専攻構想設計修了。
中東欧やロシアのアニメーションにおける技法・表現に影響を受けながら、切り絵を用いたアニメーションで映画を制作している。
また、映像ユニットqootain(クーテン)として作家南條沙歩と共にプロモーションビデオやミュージックビデオを制作している。
合わせて映像と音楽のアートユニットCuBerry(キューベリー)のプロデュース・映像を担当し、各地でライブパフォーマンス、ミュージックビデオ制作を行う。
映画制作とCuBerryの活動は連動しており、双方に影響を与えながら創作活動をしている。
2023

短編映画『観覧車』茨木映像芸術祭 グランプリ
TVアニメチェンソーマン ED6話制作
2022

ウォルピスカーター『分身』MV制作
平山カンタロウ『あのね』MV制作
短編映画『青い城』第20回インディーズアニメフェスタ ノミネート
短編映画『青い城』吉祥寺アニメーション映画祭 ノミネート

2021

映像作品『水の底』グループ展「思わぬ展開」ギャラリー棒/vou (京都)
短編映画『青い城』『観覧車』芸術祭「六甲ミーツ・アート芸術散歩2021」招待出展/ライブパフォーマンス
江頭2:50カバー『今宵の月のように』MV制作
短編映画『青い城』富川国際アニメーション映画祭 ノミネート

ウォルピスカーター『オーバーシーズ・ハイウェイ』MV制作
短編映画『青い城』展覧会「A-LabExhibition vol.28 A-Lab Artist Gate 2021」A-Lab(兵庫)/ライブパフォーマンス
短編映画『青い城』京都市立芸術大学作品展 市長賞
 

2019

短編映画『ルイザとイベリスの街』Prague Youth Film Festival (プラハ) 短編部門最優秀賞
短編映画『ルイザとイベリスの街』ワルシャワ、クラクフ、ブロツワフ、ポズナン(ポーランド)のイベントにて上映
短編映画『ゆうびんやさんと小さな手紙の話』インディーズアニメフェスタ 入賞
個展『CuBerry' s Movie』bgm gallery and shop(京都)にて開催

2018

短編映画『ゆうびんやさんと小さな手紙の話』CzechImage 最優秀賞
VR の映像作品『CuBerry』SKIP シティ主催MEC Award 入賞

2016

短編映画『夕暮れの影』大須にじいろ映画祭ショートフィルムコンペティション入賞
Born in 1997, Osaka, Japan.
April 2019-March 2021 M.F.A Concept and Media Planning, Kyoto City University of Arts
September 2019 – January 2020 Exchange program in University of Arts in Poznan (Poland)
April 2015-March 2019 B.A. Kyoto City University of Arts
Major: Concept and Media Planning
Influenced by the techniques and expressions in Central and Eastern European and Russian animation, I create films using cutout animation.
I also produces promotional videos and music videos with artist Saho Nanjo as the video unit qootain.
In addition, I am in charge of production and video for the art unit CuBerry, which performs live in various locations and produces music videos.
My film production and CuBerry's activities are interlinked, and both are influenced by each other in their creative activities.
2023

Short film "The Ferris wheel" won a grand prize at Ibaraki film festival
TV animation "CHAINSAW MAN" ED6 production

2022

Wolpis Carter "Bunshin" music video production
Kantaro Hirayama "Anone" music video production
Short film "The Blue Castle" nominated fo the 20th Indies Anime Festival
Short film "The Blue Castle" nominated for Kichijoji Animation Film Festival
2021

Video work "Bottom of the Water", group exhibition "Ignored Plot", Gallery vou, Kyoto, Japan
Egashira 2:50 cover "Like the Moon Tonight" music video production
Short film "The Blue Castle" and "The Ferris Wheel", invited to the art festival "Rokko Meets Art 2021", live performance
Nominated in Bucheon International Animation Festival
Wolpis Carter, "Overseas Highway" music video production
Exhibition "A-Lab Exhibition vol.28 A-Lab Artist Gate 2021" A-Lab (Hyogo)

Short film "The Blue Castle" won a Mayor's Award at Kyoto City University of Arts Exhibition

2019

March, the short film "The story of the postman and the small letter" won a prize at <Independent Animation Festival 17th>
December, the short film""Louiza and the Town of Iberis" won a prize, Best Short Narrative at <Prague Youth Film Festival>

2018

March, VR Video work『CuBerry』won a prize at <MEC Award 2018>
Octorbar, the short film "The story of the postman and the small letter" won a Grand prize at<CzechImage>

2016

August, the short film "The Shadow of Nightfall" won a prize at <Osu Nijiiro Film Festival 2016>